20210-MINI S Beam Load Cell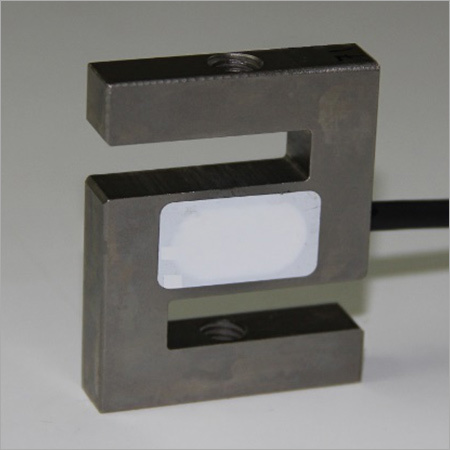 20210-MINI S Beam Load Cell
Product Description
Description :

20210-MINI is strain gage based force sensor constructed from Steel Alloy.
Its operating temperature is 10 TO 50 C.
It is compact and light weight and easy to install.
This is applied to economy hanging scales, hand held force gages and controlled feed systems.
It is universal load cell with tension and compression measurements.
Features :
Only 100 Kgf. Capacity is offered
Complete environmental protection -meets to IP 65 class for gage area
Light weight and compact
Applications :
Hand held force gages
Medical instrumentation
Controlled feed systems
Test equipment
Thread tension control in textile industry
Hanging scales
Performance Specification :
| | |
| --- | --- |
| Standard Capacities | 100 Kgf |
| Excitation Voltage | 10 VDC- Maximum 15 VDC |
| Nominal Output | 1.5 to 2.0 m V/ V |
| Non - Linearity | < + 0.5% FSO (Full Scale Output) |
| Non Repeatability | < + 0.2% FSO |
| Creep (30 minutes) | < + 0.05% FSO |
| Zero Balance | + 1.0% FSO |
| Input Resistance | 350 Ohms |
| Output Resistance | 350 Ohms |
| Insulation Resistance (50 VDC) | > 1000 Mega Ohms |
| Safe Overload of Rated Capacity | 150% |
| Cable Length (4 Core Screened) | 300mm |
| Temp Range-operating | 10 ~ 50 oC |
| Temperature Effect on Output | < 0.1 % FSO/ oC |
| Temperature Effect on Zero | < 0.15% FSO/ oC |
| Deflection | < 0.5 mm at FSO |
| Finish & Construction | Alloy Steel |
| Environmental Protection Class | Meets to IP 65 |
Electrical Termination :
+Input

Red

+Output

Green

-Input

Black

-Output

White

Shield
Contact Us
917/1, G.I.D.C., Makarpura, Vadodara, Gujarat, 390010, India
Phone :08045479166